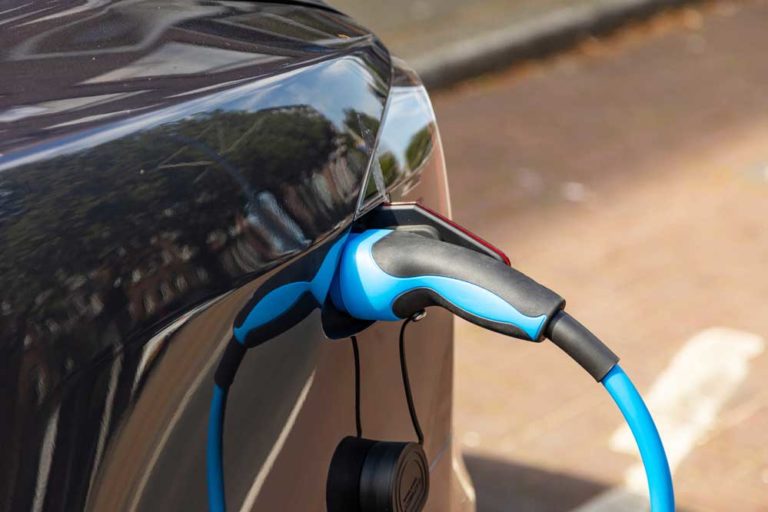 Charging Basics
Finding (or not finding) a place to charge your car is a common point of anxiety for many new electric car owners. A little planning should alleviate your concerns and minimize the time and money spent on keeping your car charged up and ready to go.
Before you buy your car, get familiar with the three different charging methods, and their pros and cons.
Level 1 Charger
The most basic is a Level 1 charge, which works in any common 120-volt wall outlet. The upside is, you can do this in your garage or possibly at work, without any special equipment, provided the socket is properly grounded and has a strong enough current (it won't work otherwise).
The downside? It can be painfully slow. An hour of charging typically gives you about 3-5 miles of range. Unless you have a small battery (such as with a plug-in hybrid car), this will probably not be a practical choice. Some vehicles would take upwards of 40 hours to reach a full charge.
Level 2 Charger
A Level 2, 240-volt charger is at least twice as fast as a Level 1 charger – often much faster. It is what you will find at most public charging stations, such as the ones at grocery stores and shopping centers – and many of these offer charging for free.
Most homes, however, do not have 240-volt outlets in the garage. Having a professional install a 240-volt charging station is the safest option for homeowners and will likely cost $1,000 or more for parts and labor. Most consider the price well worth it for the convenience of a relatively fast way to charge up at home. Also, some utility companies lower electricity rates at night, making overnight charging even more affordable and possibly offsetting installation costs in the long run.
DC Charger
The fastest type of charger is a DC Charger, which uses direct current rather than the alternating current found in your house. Installing one of these charging stations is prohibitively expensive for most homeowners, so you'll typically only find DC fast chargers at public sites.
Fast is what you get with a DC charger. Some can power up an electric battery to 80% in 20 to 30 minutes. Remember that these charging stations require a special connector and not all electric cars are compatible – you'll want to check this before you buy.
You'll pay for convenience, however. Although prices continue to change, expect to pay 25 cents or more per minute. Memberships are available for those who use fast charging frequently.
The Key to Saving Money
You'll likely end up using a combination of home and public charging. The key to making it economical is to keep tabs on your electric rates, save DC stations for charging in a pinch or on long road trips, and try to maximize free charging by working these stations into your daily routine. But whatever method you choose, remember that when you compare the cost of charging an electric vehicle to the cost of fueling up a conventional vehicle – you'll almost always come out ahead.